The tentativeness outside the off stump is not something new in the batting of Virat Kohli.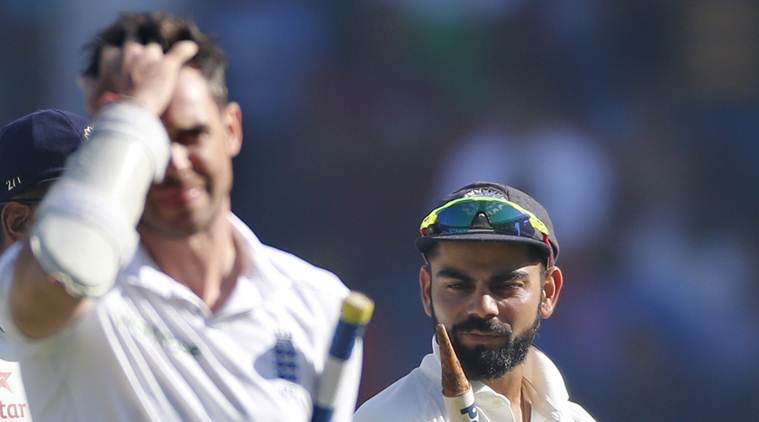 It has been there since the time he toured England 3 years back and James Anderson found that weakness of his and hit him hard there.
After Anderson's success, most of the bowlers try to check his strength in that area.
But, it's generally the fast bowlers whom Virat has had issues against when they bowl the off stump channel.
However in the current test series against Sri Lanka, he seems to be having that issue against the spinners as well as the spinners have managed to nick him off twice.
Virat though would like to shrug that off because it doesn't seem to be a technical glitch and it's probably the shot selection on both the occasions that let him down.
First one was actually a lack of fortune because the ball was a fraction back of length and while it was not the ideal ball to play the cut shot, Virat is someone who plays the cut from that length.
So it was on from his point of view and he went for it and ended up outside-edging it, but, it was quite a thick outside edge and the deflection was so big that it was almost impossible for the keeper to grab it.
But, the ball ricocheted from the wicketkeeper's gloves and looped up in the air for the fielder at first slip to catch it and show Virat the way to the Pavilion.
As far as the second dismissal outside the off stump is concerned, it happened in the first innings of the third test match and that dismissal had nothing to do with luck or anything. It was purely Virat's fault because he chased a delivery which he could have easily left.
It was on the 6th stump line and although Virat had a nice stride forward, it was still quite a lot away from him and he had to stretch for it which resulted in the outside edge to go into the first slip's hands again.